When we say fitness equipment nowadays, what do you often imagine? In reality, we can think of them to come as enormous-looking, bulky and unmanageable-sized pieces of machines. You also get easily discouraged about setting up your home gym because you are uncertain if you have enough of the space required to build one. Well, we have good news for you. A multi-station home gym is here to help create the fitness area of your dreams, even without having ample space.
This gym equipment allows you to perform most exercises, whether it's an upper-body activity or a lower-body routine. It is suitable for those who want to experience a complete workout but does not have enough room to fit individual gym equipment and machines.
Multi-station Home Gym
A multi-station home gym is an all-in-one gym equipment. Using this machine, you can perform various exercises and activities that would help you focus on your target areas. It has several features capable of firming your hips, flattening your belly, toning your arms, strengthening your chest, and many more. Because of its versatility, it eliminates the need to purchase and store multiple gym equipment.
Another good thing about this fitness machine is its capacity to accommodate two or more people to perform exercises simultaneously. This functional ability only shows that a multi-station home gym is applicable for personal use and commercial purposes.
Innovative Design
Multi-station gyms work as a compact version of different fitness activities, often referred to as stations. Each station has its functions and purpose of satisfying every fitness needs. These units are attached against each other either back-to-back or by fours. There are many options and combinations available, depending on the model. You can find one that suits your preference and get the most out of the benefits it could provide.
Who Needs a Multi-station Home Gym?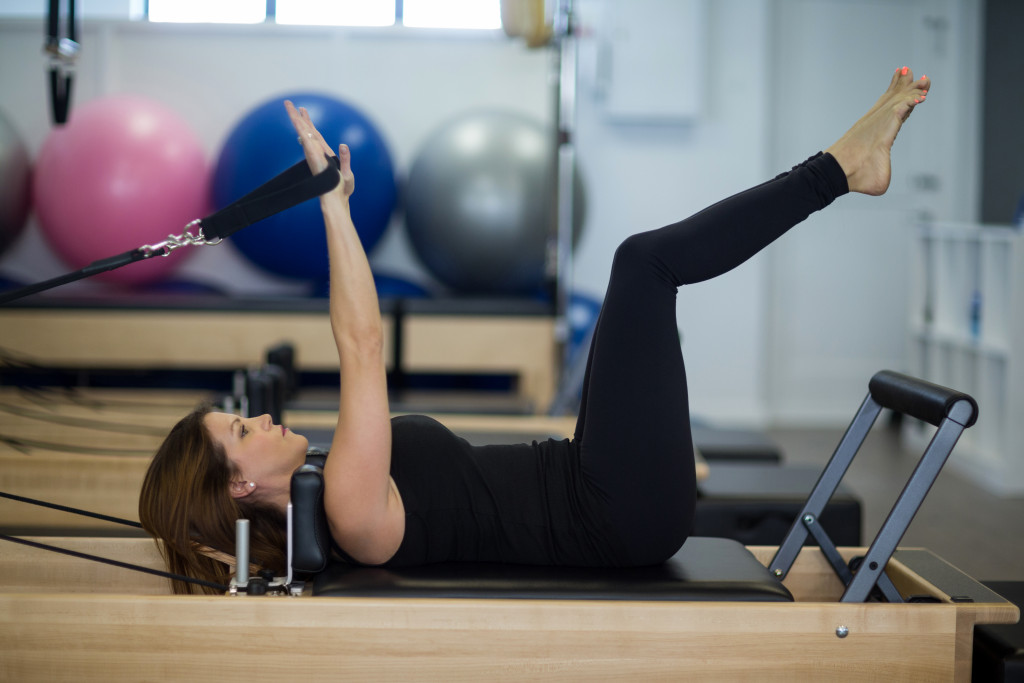 If you're still not sure if a multi-station home gym is suitable for you, we have listed some benefits and advantages that you can consider.
For the Money Savvy
Having a multi-station home gym saves you purchase costs while fulfilling your fitness needs. It can provide multiple workstations stacked up in one piece of equipment, which eliminates the need to buy different pieces of stand-alone gym equipment.
This machine is also perfect for entrepreneurs who are planning to build their gym facilities. It can help save your capital, as you won't have to purchase different machines without sacrificing functionality.
For the Bride to Be
You have set your perfect date, found a place to buy a diamond wedding band, and polished every detail of your wedding gown. Now, to help you feel and look your best on your big day, it's time to create a wedding fitness workout that you can stick to.
Multi-station gyms are capable of helping you burn those extra fats and build muscles at the same time. The inclusion of pulley systems and weight stacks is beneficial to your muscle development. The more effort you exert, the more those unwanted fats disappear.
For the Fitness Buff
In general, a multi-station gym allows you to perform a variety of exercises that are beneficial for every major muscle group in your body. Not many exercise equipment is capable of achieving that.
By using one of these machines, you can focus on developing several muscle groups. These include your arms, chest, back, shoulders, abs, and legs—a convenient way to build your whole physique in just one go.
For the Family-oriented
Since you can adjust the plates to a certain weight level, the multi-station home gym is ideal for the whole family. More so, you can adapt the setup for light to moderate exercises, making this machine very beneficial for multiple users. Your entire family can benefit from a single device.
For the Hard worker
Sometimes, there are instances that your gym schedule will have a conflict with your work. So, you might end up having a hard time balancing your schedule. With a multi-station home gym, you can train anytime without conflicting schedules.
Another remarkable characteristic of a multi-station gym is its minimal supervision. It does not require much effort to keep it in excellent condition for a very long time. A small amount of effort could get you a long way in managing this equipment.
Wrapping Up
Enjoy the different benefits offered by a multi-station home gym. This equipment is the most practical solution for your home gym as well as your fitness facilities. You'll surely be glad that you made the right choice of buying one.