Summer is the perfect time to enjoy a relaxing yoga session outdoors. It's essential to find a location for your yoga that is free from distractions and provides a feeling of tranquility. If you have the luxury of a backyard, consider setting up your patio in a quiet corner away from busy areas. Moreover, your patio might be large enough to accommodate your friends for a group yoga session.
Yoga provides many health benefits, including improved flexibility, strength and muscle tone, better breathing, and increased energy levels. This will help you enjoy the summer months even more. Making use of your outdoor space is a great way to enjoy the benefits of yoga while getting some fresh air and Vitamin D at the same time.
Here are tips to get your patio ready for some outdoor yoga:
Create a Focal Point
One of the most critical aspects of creating a relaxing yoga space is to have a focal point. This could be anything from a beautiful view to a soothing water feature. Common examples include a garden, a fountain, or a statue. If you're using your backyard, you may already have a natural focal point. If not, consider adding one. It doesn't have to be anything fancy — a simple birdbath or potted plant can do the trick. This is because having a focal point will help you to focus your mind during your practice and find inner peace.
Choose Comfortable Furniture
You'll want to choose furniture that is comfortable and inviting. Outdoor chaises or lounge chairs are an excellent option for patio yoga. Make sure to choose cushions that are firm yet comfortable so you can maintain proper alignment during your practice. These will also be useful for any relaxation exercises you might do at the end of your session. Moreover, even if you aren't using them for yoga, you and your family can still enjoy your patio furniture when you're not practicing.
Add Some Greenery
Plants and flowers can help to create a tranquil atmosphere on your patio. Consider adding some potted plants or hanging baskets to your space. You can also try planting a small garden if you have the space. Popular plants for your patio include lavender, jasmine, and rosemary. These plants not only look great, but they also help to create a relaxing environment.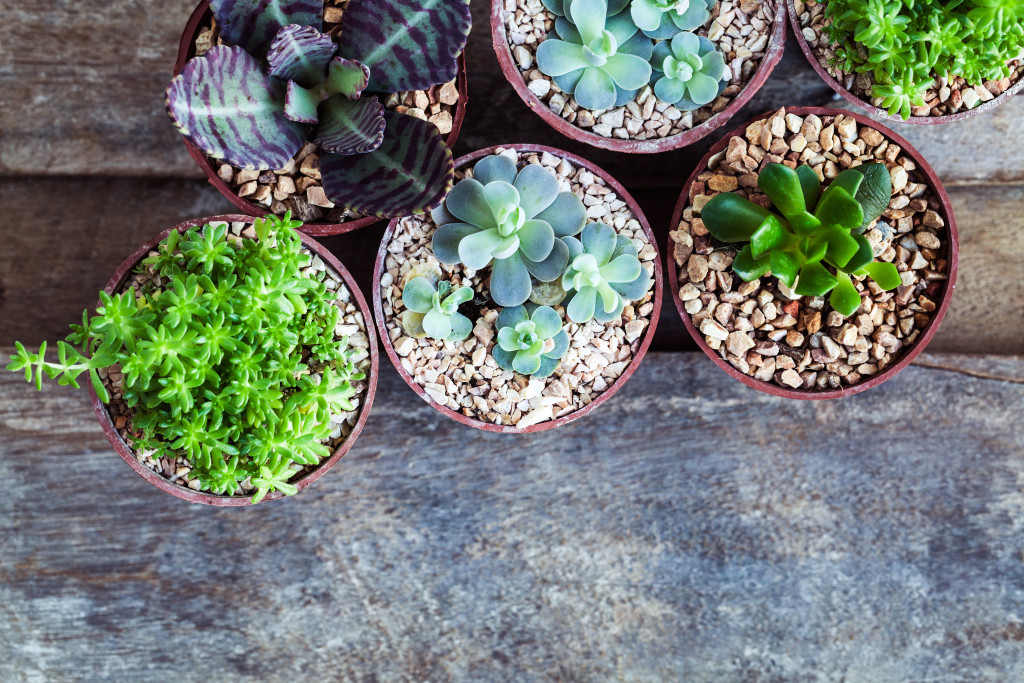 Moreover, they add to your patio's overall aesthetic and help purify the air. However, artificial plants can also work well if you don't have a green thumb. Just ensure they are placed in an area where they won't get in the way during your yoga session.
Install a Patio Roofing
It might be difficult to enjoy outdoor yoga if you're directly under the sun's rays. Your patio might need shade from a roof, an awning, or an outdoor umbrella. However, choosing a roof might be ideal to enjoy your yoga sessions all summer. Regarding your roofing, you can contact reputable PVC plastic sheet suppliers; they can help you create the perfect patio yoga space. Having roofing with this material will not only protect you from UV rays, but it will also be durable and easy to clean.
Consider Lighting
If you plan on practicing yoga in the evening, you'll want to ensure your patio is well-lit. String lights or lanterns are a great way to add ambiance and light up your practice space. You can also use scented candles because they add to the relaxing atmosphere. Common soothing scents include lavender and eucalyptus. But if you have plants around, you might opt out of scented candles so you won't be overwhelmed with various smells.
Add a Few Yoga Accessories
Once your patio is set up, you'll want to add a few yoga accessories to make your practice more comfortable. A yoga mat is a must-have for any yogi. You might also want to add a yoga blanket or block for added support. If you plan on practicing meditation, you might want to add a comfortable cushion to sit on. This way, you can have everything you need on your patio to enjoy a relaxing yoga session in the comfort of your home.
Now that you know how to get your patio ready for yoga, it's time to enjoy the benefits of practicing outdoors. This is a great way to spend time with nature and get fresh air. Remember to take some deep breaths and relax into each pose. Make sure to take the necessary precautions, such as staying hydrated and doing the proper yoga poses. So you can enjoy a safe and healthy yoga practice all summer long.