Renovation is an essential expense part of any business cycle. Every office needs to undergo significant renovations every ten to fifteen years, while minor renovations can happen as often as every five years.
The cost of renovations can be a significant financial burden for businesses, so it is crucial to plan. However, it's also vital that you choose the right contractor for the job. The wrong contractor could cost you more money in the long run or even cause damage to your property.
Here are a few tips on choosing the right contractor for your next office renovation.
Get Quotations From Multiple Contractors
Budgeting is an integral part of every office renovation. You need to know how much you can afford to spend on the project before beginning. Once you have a budget in mind, you can start shopping for contractors.
It's important to get quotations from multiple contractors before making your final decision. This will give you a better idea of the market rate and help you find the best value for your money.
You should also ask each contractor for a list of references. You can use these references to contact previous clients and get first-hand feedback about the quality of their work.
Check The Contractor's License And Certification
Every contractor should be licensed and insured. This will protect you from liability if something goes wrong during the renovation. Remember that licenses vary in every state, so make sure you're aware of contractor licenses in yours.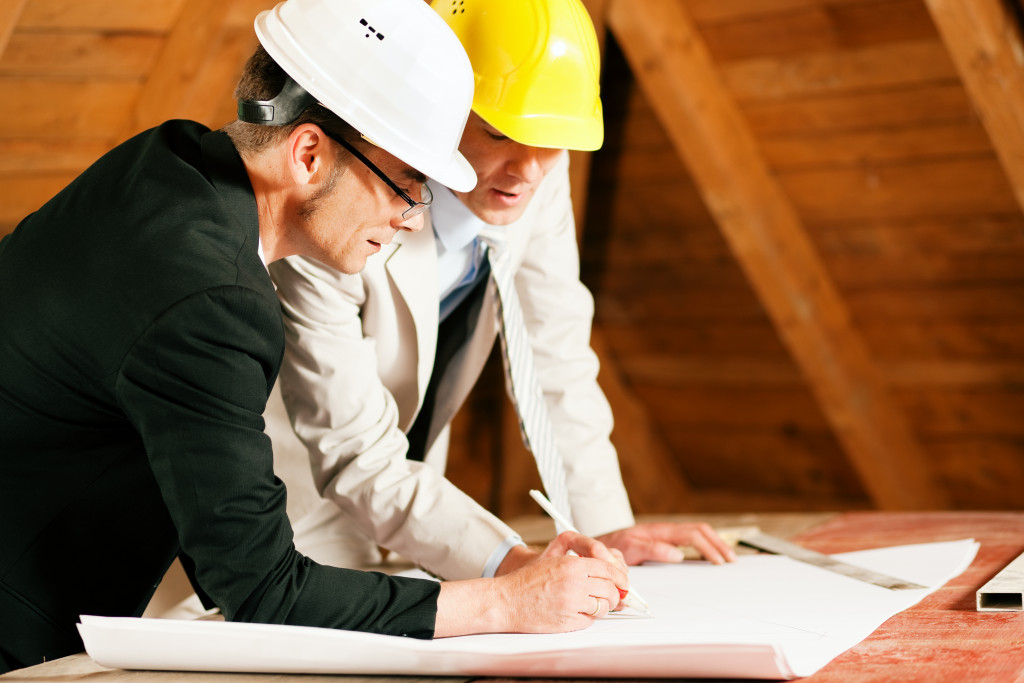 You should also ask to see the contractor's certification. This will show that they have the necessary skills and can work in your state. If your office is somewhere overseas, like the United Kingdom, you need to look for a CSCS certification from your contractor. This certificate shows that they've passed the Construction Skills Certification Scheme (CSCS) exam. It's an essential requirement for all construction workers in the United Kingdom.
You should also check that the contractor has the proper certification for the type of work they will be doing. For example, if they work with electrical wiring, they should have a valid electrician's license.
Licensure and certificate are a great way to indicate a good contractor. However, it doesn't hurt also to check their history.
Check The History of Each Contractor
When looking for a contractor, it's essential to do your research. You can start by checking the history of each contractor you're considering.
Look for any complaints that have been filed against them and see how they responded to those complaints. It's also a good idea to check if they have ever been sued or had any legal action taken against them.
You can find this information by searching online on Better Business Bureau.
It's also good to get a contractor with a lot of experience. A contractor with a long history is more likely to have a good reputation. This is because they've had more time to build up their business and perfect their craft.
Make Sure The Contractor Is Bonded And Insured
In addition to being licensed and certified, every good contractor should also be bonded and insured. This protects you from financial loss if the contractor fails to complete the job or causes damage to your property.
The bond guarantees that the contractor will perform their work according to the terms of the contract. A contractor with liability insurance can cover any damages that may occur during the renovation. This will help protect you from any financial losses if something goes wrong. Make sure to ask each contractor you're considering for proof of insurance before making your final decision.
Hiring a contractor without proof of insurance can be disastrous, as you will be held liable for any accidents or damage that may occur during the renovation.
Get Everything In Writing
Once you've found a contractor that you're happy with, it's time to get everything in writing. The contract should include all of the details of the project, including a timeline, budget, and scope of work.
Don't be afraid to ask for clarification on any points that you don't understand. It's better to get everything in writing to avoid confusion later on.
You should also make sure that you are clear about the payment schedule. Most contractors will request a down payment upfront, but you should never pay the total amount until the job is completed to your satisfaction.
These are just a few tips to help you choose the right contractor for your next office renovation. With a little bit of research, you can be sure that you're making the best decision for your business.