Wearable technology offers real-time data on performance metrics such as heart rate and speed.
Video technology provides coaches with detailed analytics through instant replay systems, drones, and AI.
Virtual reality is used for visualization exercises and physical rehabilitation programs.
Biometric sensors measure physical attributes like respiration rate and muscle activity.
Simulators give athletes the opportunity to hone their skills from home and experience virtual golf courses.
Sports have come a long way since the days of ancient Greece and Rome, with new technologies revolutionizing the way we play, watch and interact with our favorite games. Today's sports are equipped with cutting-edge technology that helps athletes stay safe, connected, and competitive. Here is a look at five of the most popular technologies used in sports today.
1. Wearable Technology
Wearable technology has become an increasingly popular tool for athletes across all sports disciplines. From fitness trackers to smart clothing to performance monitoring devices, wearables allow coaches and players to maximize their performance by providing real-time data on everything from heart rate and breathing rate to speed and agility. This information can be used to improve technique as well as to track and monitor fatigue, hydration levels, and overall health.
2. Video Technology
Video technology has been an integral part of sports for decades, allowing coaches to study and analyze their players' performance in detail. This technology ranges from instant replay systems to the use of drones capturing 3D footage of a game or practice session. More recently, advanced analytics have been added to the mix, offering coaches even more insight into their teams' performances by combining video data with artificial intelligence (AI) to create detailed heat maps and reports that measure player movements and ball speed spin rates.
3. Virtual Reality (VR)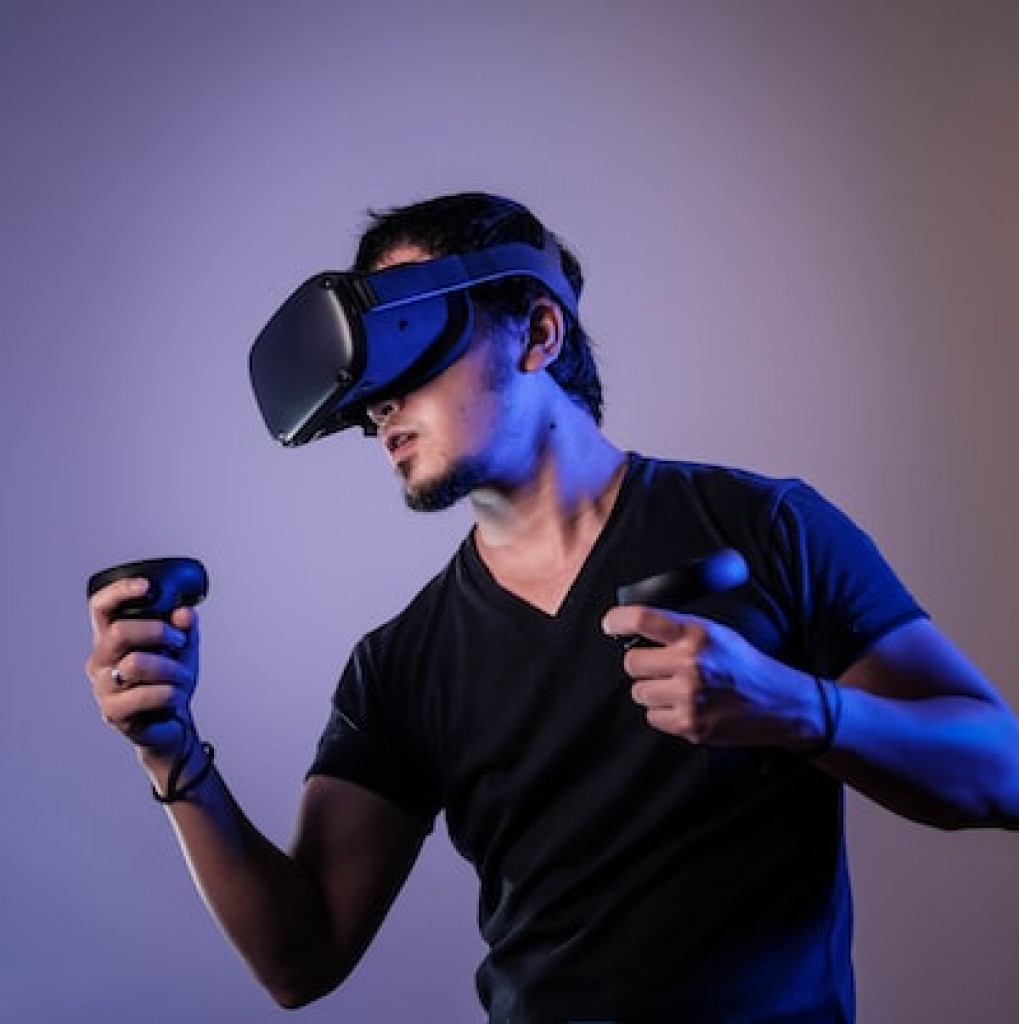 Virtual reality has become increasingly popular in sports over the past few years, with many teams and athletes using VR headsets to simulate real-world game conditions. VR can also be used for visualization exercises, allowing athletes to immerse themselves in virtual scenarios replicating game situations they may face. This allows them to visualize their performance before hitting the field or court, giving them an additional advantage over their opponents.
VR can also be used for physical rehabilitation, with some studies suggesting that it may be a viable tool for recovery from certain injuries. Many athletes are now using VR to help them prepare their bodies after an injury and even prevent further damage or re-injury. By simulating sports movements in a virtual environment, the athlete can practice new and improved techniques that can help reduce their risk of injury. Additionally, VR allows athletes to practice at home, allowing them to stay in shape even when they cannot leave their houses.
4. Biometric Sensors
Biometric sensors are small, lightweight devices typically worn by athletes during training or competition that measure physical attributes such as heart rate, respiration rate, and muscle activity. These sensors provide players with valuable insight into how their bodies respond to physical exertion, allowing coaches and trainers to adjust workouts accordingly and help optimize performance. Additionally, biometric sensors can provide essential data for injury prevention and rehabilitation programs.
5. Simulators
Simulators are becoming increasingly popular for sports like golf and racing, allowing players to hone their skills from the comfort of home. Simulators use high-tech software and hardware, such as motion capture technology and sophisticated visual displays, to provide realistic feedback on a player's performance in a safe environment. They also allow athletes to practice under different conditions, such as weather or time of day, giving them an edge when they hit the field or course.
Simulators also create innovative virtual golf courses, allowing players to experience the same challenges they would face on an actual course. Virtual golf simulators use powerful software and hardware to replicate the look and feel of a specific golf course, allowing players to play without ever having to leave their homes.
FAQs
How has technology changed the way we enjoy sports?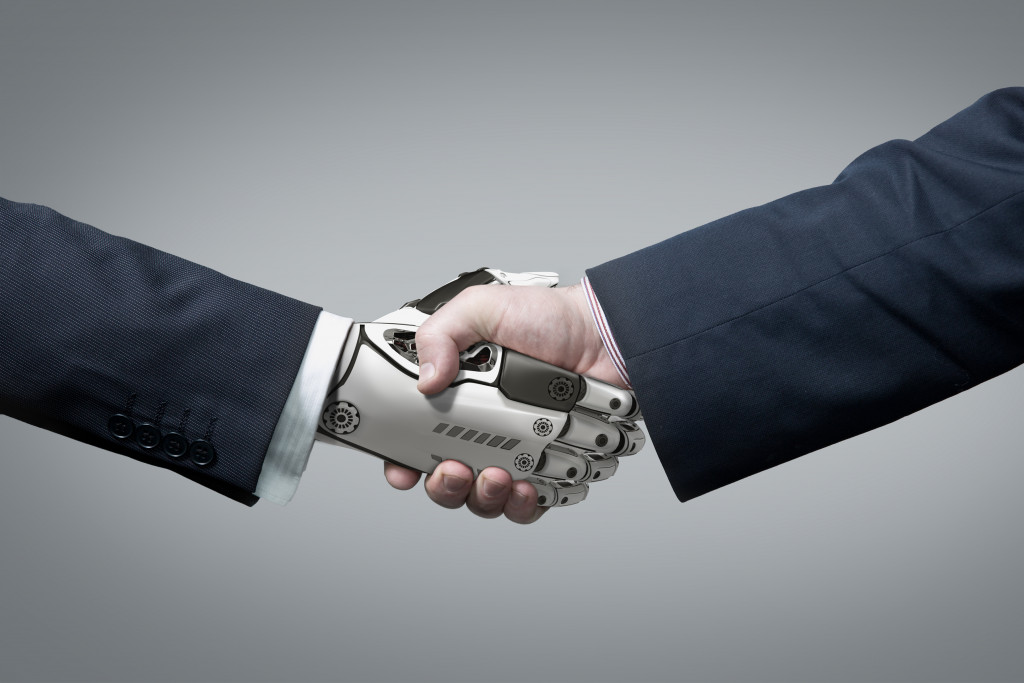 Technology has revolutionized the way we experience and enjoy sports. From interactive viewing experiences to improved safety measures, technology in sports has enabled fans, athletes, coaches, and organizations to get more out of their time on and off the field. For instance, instant replay tools have allowed referees to make accurate decisions quickly during live games. Additionally, advanced analytics systems can provide valuable insights into an athlete's performance that can help improve their game over time.
What types of technologies are used in sports today?
Sports teams and leagues around the world are turning to a range of technologies for various uses. For example, wearable technologies such as smartwatches and fitness trackers can provide athletes with real-time performance feedback. Meanwhile, video analytics systems are used to collect data on players' performances during games. Virtual reality is increasingly being used in sports training, while artificial intelligence is being applied to various tasks, including team selection and scouting.
What safety benefits have been created by technology?
Technology has also enabled the development of improved safety measures in sports. Many leagues use sensors attached to helmets that monitor impact levels and alert medical staff when an athlete receives a brutal hit or falls from a height. This helps ensure that athletes receive timely medical attention if needed, reducing the risk of severe injury or death.
How has technology changed the way we watch sports?
Technology has revolutionized how fans view and experience sports. For instance, live streaming services have allowed people to watch games from anywhere in the world. Additionally, viewers can now access real-time highlights and replays from their favorite teams' games and virtual replays that allow them to zoom into key plays for an even closer look.
In Closing
Technological advances have revolutionized sports in recent years and will continue to do so in the future. From wearables and video technology to virtual reality and biometric sensors, sports have never been so connected and competitive. With the right technology, athletes and coaches can gain a decisive edge over their opponents.