Hair bows are a classic accessory for young girls. Parents often get them in multiple colors to complement the outfits for a completely adorable look. However, hair bows are not reserved for children only. Some understated, elegant, and mature bows are suitable for adults.   It is no wonder you will notice some celebrities wearing stylish bow headbands to special occasions such as award shows. If you are a lover of bow headbands, here are options you may consider.
Ribbon Bows
This bow type dictates elegance and femininity. It is suitable for girls and women of all ages. They are available in simple and straightforward designs, as well as more complex and intricate designs with more features and several loops. They come in plenty of patterns and colors, and some have metallic features to add shimmer to your look.
Satin ribbons and others with similar materials have a dressy edge to them that makes them pair up nicely with a formal outfit. Additionally, ribbons add a youthful touch to your years, particularly when worn for a specific occasion or holiday. If you love uniqueness, ribbon bows are the way to go as there is a vast assortment to select from.
Fabric Headbands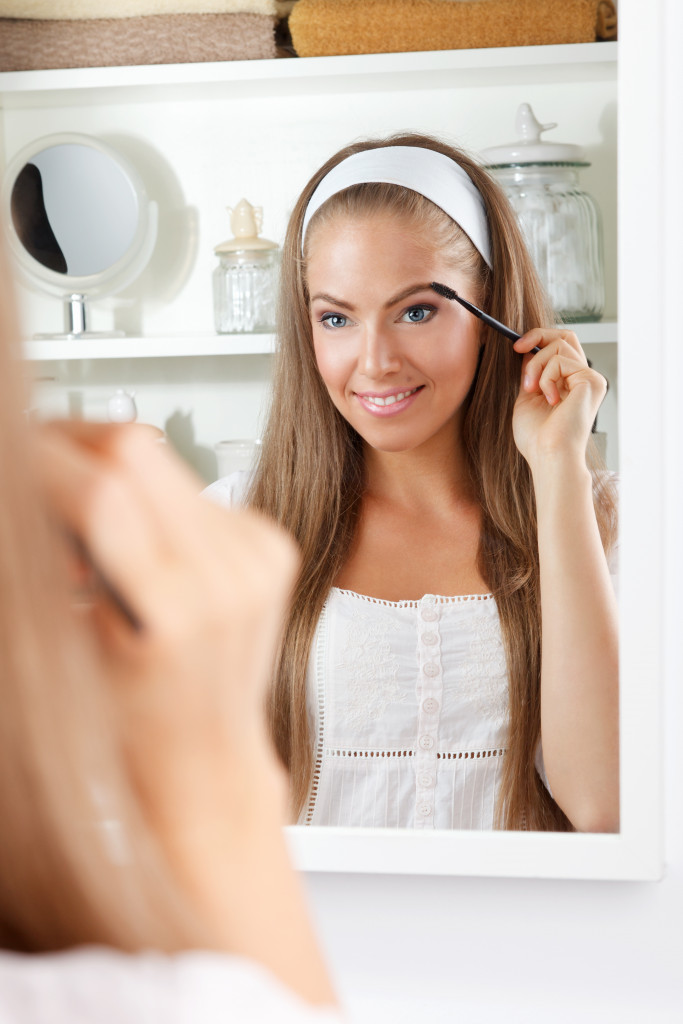 As their name suggests, these are made from fabric, and they come in several subtypes. They are highly versatile, and you can never go wrong when choosing a fabric headband.  They are a perfect choice for any hair length, but some types look better on long hair. Anyone with thick hair will enjoy a fabric headband as it effortlessly holds your hair in place without damaging it.
If your hair is thin but you still want to rock a fabric headband, use bobby pins to secure the band in place. Common types of fabric headbands include; turbans, sweatbands, knits, scarf and fashion bands.
Horseshoe Headbands
This type is suitable for both long and short hair, with some styles coming off better with an updo. They are available in plenty of styles but are not created equal. The most common horse headbands include; toothed headbands, metal headbands, wrapped headbands, and plastic headbands. When using them on children, check for tightness to ensure comfort and style.
Plastic Headbands
These are the most common and readily available bands of all time. While they were initially made for children, they have found their way into adults' heads. Plastic headbands owe their popularity to their affordability, beautiful ornaments, and the possibility to add personal ornaments with a glue gun. On the downside, plastic bands are not elegant; they can be uncomfortable around the ears and not work well for thin hair.
Metallic Headbands
This type is considered more comfortable than its plastic counterpart. While they do not hold very well on thin hair, they can be easily secured using a bobby pin. They come in plenty of styles ranging from elaborate statement bands to simple everyday use bands. They can be plain or with elaborate details with flowers and crystals at the crown or the side. They come off with a classical look that is perfect for long and short hair, as well as dramatic updo styles. Metallic headbands are best used on thin and fine hair.
Toothed Headbands
Most people buy and fill their wardrobes with various categories of headbands, but none seem to cut it. They do not keep your hair intact. If you have fine or thin hair, your solution might be to select a toothed headband. They can be either metallic or plastic. They are designed to hold your hair in place, and they are suitable for all hair types.
Wavy Headbands
Besides holding your hair in place, a wavy headband goes a long way in creating beautiful patterns on your hair. Instead of spending hours on the mirror for a unique frontal style, using a toothed or waved headband will help you achieve this with no effort. Most of them are metallic; thus, they are more comfortable and hold all types of hairs in place. Usually, they are not adorned, so they are suitable for formal occasions.
Headbands are not only for holding your hair away from your face; they are also a fashion statement that adds a new dimension to your style. They are a timeless trend for women of all ages, and keeping up is the least you can do. Choose something suitable for your hair type as well as the occasion.