Having a bigger home seems to be the best option for couples who are planning to raise children. They believe it would be better to move to a new place and start building an ideal home for their growing family. Doing this can definitely help you prepare the perfect family home, but you need to understand that this move can be risky. Keep in mind that buying a new house means you need to spend a large amount of money on the new investment. If you have lots of funds, you can choose this option, but you have a limited budget, it would be more practical to request home renovations.
Keep in mind that raising a family is a huge responsibility. Aside from being physically and mentally prepared, you and your partner should also be financially ready for the kids. Thus, you need to be extra careful with the way you are spending your funds. If you want to prepare a home for your future kids, you can use your existing home and request necessary renovations. Remember, you can always consult a trusted licensed general contractor to help you with this project. The key is to make all the improvements needed to ensure that your property will become an ideal family home.
Designing an Ideal Home for Your Kids
Some couples think that it's enough to build a nursery and prepare additional features for their newborn. Indeed, preparing some additional features to ensure your home is ready for your baby is a wise option. However, if you want to get the maximum benefits of renovating your home, you need to think long-term. This means besides thinking about making your home baby-ready, you need to think of adding features and spaces that will benefit your kids even when they grow older. Thus, instead of focusing on temporary improvements, think of major home upgrades that you and the rest of your family will benefit from for years. Here are a few ideas that you can try: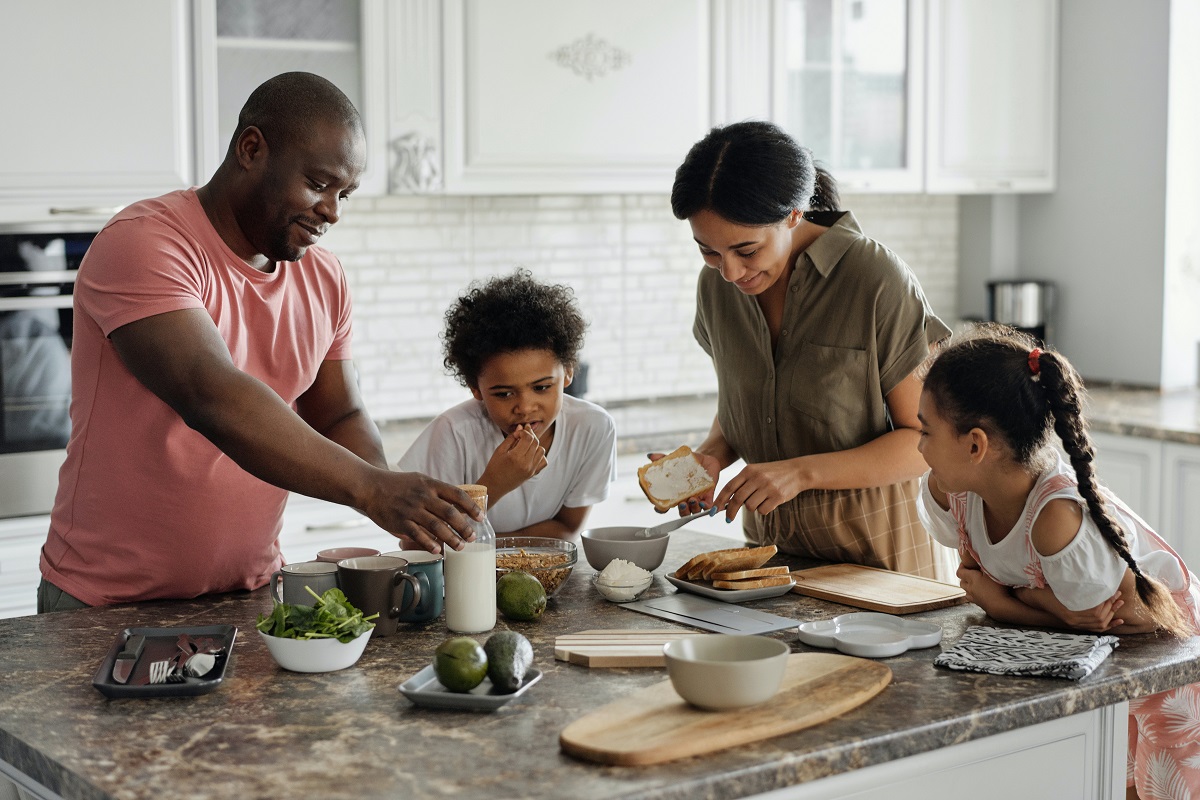 Opt for addition or extension—For your growing family, it's best to add spaces for future family members. Building an addition or an extension are two of the best home upgrades that you can consider when building a family home. You can either extend your home to build additional bedrooms or add another floor so you can have enough space for everyone.
Increase privacy and security—Prioritize improving privacy and security on your property. There will be times when you need to leave your kids at home, so you have to ensure your home keeps them safe and protected. Build durable gates and fences and invest in high-quality windows and doors. If you want, you can opt for storm doors so that you can have additional protection for your home.
Build an entertainment space—Don't forget to build a common area where you and your loved ones can spend quality time together. Ensure that you have an entertainment space where you can enjoy relaxing or having fun activities with your family. You can choose from popular options such as a game room, home theater, backyard dining area, or swimming pool.
Invest in building an outdoor living area—Make sure that your loved ones can spend time outdoors even without leaving home. To encourage everyone to stay outside, build an outdoor living area with beautiful aesthetics and functional furniture and appliances. This way, everyone will be inclined to spend a few hours each day in this particular area.
Increase storage space—Ensure you build more storage spaces. Remember, your kids will take up spaces for clothes, toys, books, school supplies, etc. Thus, you need to prepare enough storage spaces to accommodate everyone's belongings.
Having all these renovations may be expensive, so you need to prepare a strategy to ensure that you don't go over your budget and have enough funds. The best approach is to tackle one room or space at a time. Focus on building or designing one particular area before proceeding with the other projects. This way, you will avoid feeling overwhelmed with all the tasks that need to be accomplished. Aside from this, you can prevent spending all your funds on home improvements. Remember, you need to prepare your savings to sustain your growing family's needs. Thus, you need to be cautious whenever you plan for particular projects that require a huge amount of money. When in doubt, consult professionals and let them help you make sure that your home upgrades are done properly, on time, and without going over your budget.