• DIY home improvement projects provide mental health benefits such as a sense of accomplishment and creative expression.
• Taking on these projects requires focus and dedication, allowing you to feel more confident in your abilities.
• Working with the hands is proven to reduce stress levels by taking you away from digital devices.
• For reputable materials, find a reliable supplier that provides the highest quality fixtures, paints, stains, and other supplies. 
A clean, tidy home can help you feel happier and more relaxed. But did you know that tackling home improvement projects can also help boost our mental well-being? DIY home improvements are an excellent way to improve your mental state.
The Benefits of Home Improvement Projects
First and foremost, tackling a home improvement project requires focus and dedication. Having something tangible and achievable, like a specific task or goal, in mind can help relieve stress by giving you something concrete to work towards.
Here are some of the other ways that DIY home improvement projects can help improve mental health:
The Sense of Accomplishment
One of the most powerful mental benefits of completing DIY home improvement projects is the sense of accomplishment that comes with it. Starting and finishing a project gives you these feelings, which can help you feel more confident in your abilities and a greater sense of self-worth. It's no wonder many people find satisfaction in completing their own DIY home improvements!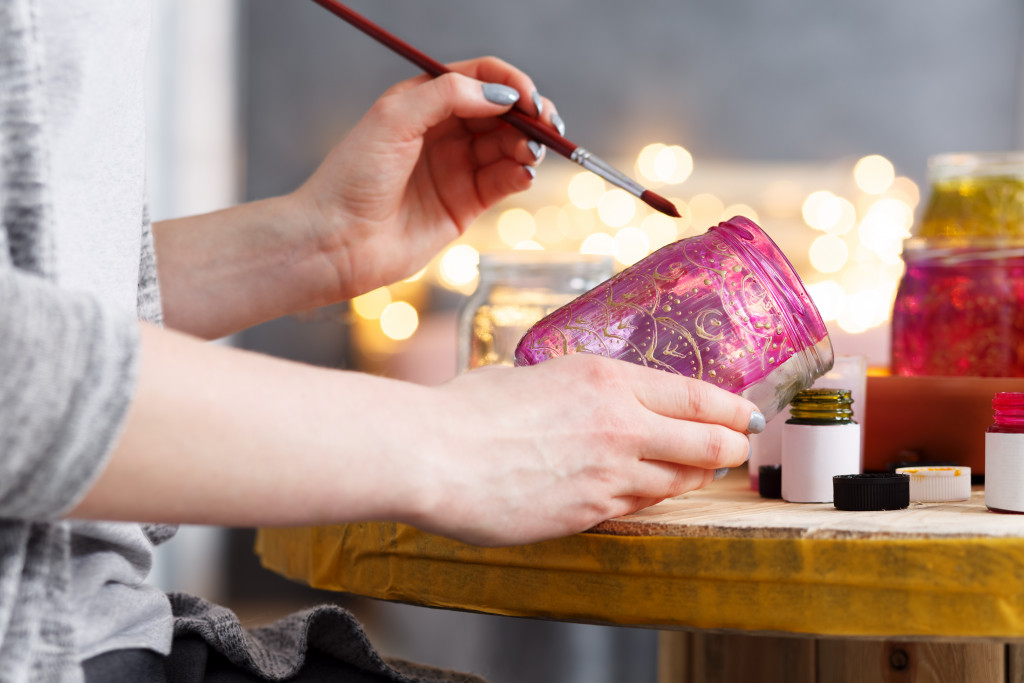 Creativity & Expression
Another great thing about DIY home improvement projects is that they allow you to express yourself creatively. Whether painting a wall, making furniture out of recycled materials, or creating an outdoor garden space, each project allows you to do something unique with your space. This creative expression can be incredibly therapeutic and helps to create a deeper connection between you and your home.
Relaxation & Stress Relieving Qualities
Finally, the relaxation and stress-relieving qualities are associated with taking on DIY home improvement projects. Working with our hands has been proven to reduce stress levels because it takes you away from digital devices and other forms of technology. These are proven to add stress to your life. Using your skills and talents for practical purposes is incredibly satisfying and helps you relax mentally and physically.
Projects You Can Start
If you're ready to start tackling DIY home improvement projects, here are some great ideas to get you started:
Refinish Furniture
If you have old furniture that needs a touch-up, refinishing it is an excellent way to give it new life and make something beautiful from what you already have. For instance, if you have an old dresser that needs a new coat of paint, you can sand it down and give it a fresh coat of paint in whatever color or style you like. Or, if you want your furniture to have a more rustic look, you can use wood stain and wax to create an aged finish.
Create Outdoor Spaces
Creating outdoor spaces is another great way to give your home an extra layer of beauty and function. If you're lucky enough to have a backyard or patio, you can spruce it up with some landscaping and DIY outdoor furniture. Creating a relaxing outdoor space will help you enjoy the outdoors more and breathe in some fresh air, and it also adds value to your home.
Update Your Fixtures
Updating your fixtures is a great way to give your space an instant makeover. Whether it's changing out light fixtures, door knobs, or cabinet handles, small changes can have a big impact on the look and feel of your home. You can also add a personal touch by selecting unique fixtures that reflect your style or personality.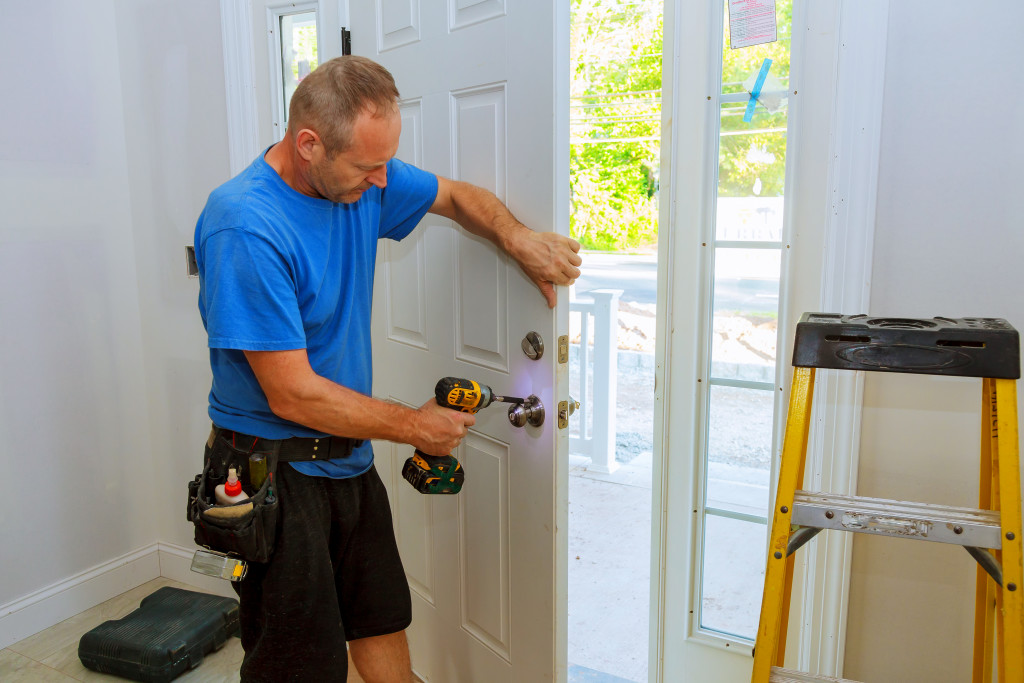 Sourcing Your Materials
When undertaking DIY home improvement projects, it's important to source your materials from reliable and reputable suppliers. You want to ensure you get quality materials that will last for years.
Banner Solutions provides the highest quality materials and supplies for your DIY home improvement needs. They can provide light fixtures, door knobs, cabinet handles, and more. They also have a wide selection of paints, stains, and other supplies perfect for upgrading any space. And if you want an upgrade to digital or automated solutions for security and convenience, they have those too!
Getting started on your DIY home improvement projects can be a great way to boost both your physical and mental health. From the sense of accomplishment to creative expression, there are many benefits to tackling these projects. So, what are you waiting for? Get creative and start transforming your space today!