Investing in durable roofing and energy-efficient windows boosts a mountain-top home's resilience against harsh conditions.
Outdoor lighting enhances safety while increasing a property's aesthetic appeal, especially in mountainous areas.
Installing a robust security system protects mountain-top houses from potential wildlife encounters and ensures peace of mind.
Upgrading your deck or patio, complete with an outdoor kitchen, fire pit, hot tub, and seating, enriches the overall outdoor living experience.
Are you a homeowner looking for ways to elevate your mountain-top home? Living in the mountains is a unique and beautiful experience, but it also comes with its own set of challenges. From harsh weather to wildlife, there are certain adjustments you have to make to ensure your home can withstand the elements. But with a few upgrades, you can create the perfect mountain-top home that's both functional and stunning. This blog will discuss essential upgrades for homeowners looking to take their mountain-top home from ordinary to extraordinary.
Invest in Durable Roofing
One of the most important upgrades you can make to your mountain-top home is investing in a durable roofing system. With harsh weather conditions such as heavy snowfall and strong winds, you need a roof that can withstand the elements. Metal roofing, for instance, is a popular choice in mountain homes due to its durability and longevity. It's a low-maintenance option that can withstand extreme temperatures and strong winds and is also fire-resistant.
Upgrade Your Windows
Energy-efficient windows are a must-have in any mountain-top home. Not only will they reduce your energy bills, but they'll also help maintain a comfortable indoor temperature. Double or triple-pane windows can reduce draft and heat loss, keeping your home warm during winter months. If you're considering upgrading your windows, also consider adding window films that can help with UV and glare control while maintaining the view.
Add Outdoor Lighting
The beauty of mountain living is the great outdoors. But sometimes, you want to enjoy the outdoors well into the night. Outdoor lighting can help extend your outdoor living space while adding an element of safety to your property. It can also make your home look more welcoming and add curb appeal. Consider adding pathway lights, floodlights, and accent lighting around the house to create a beautiful outdoor ambiance.
Install a Security System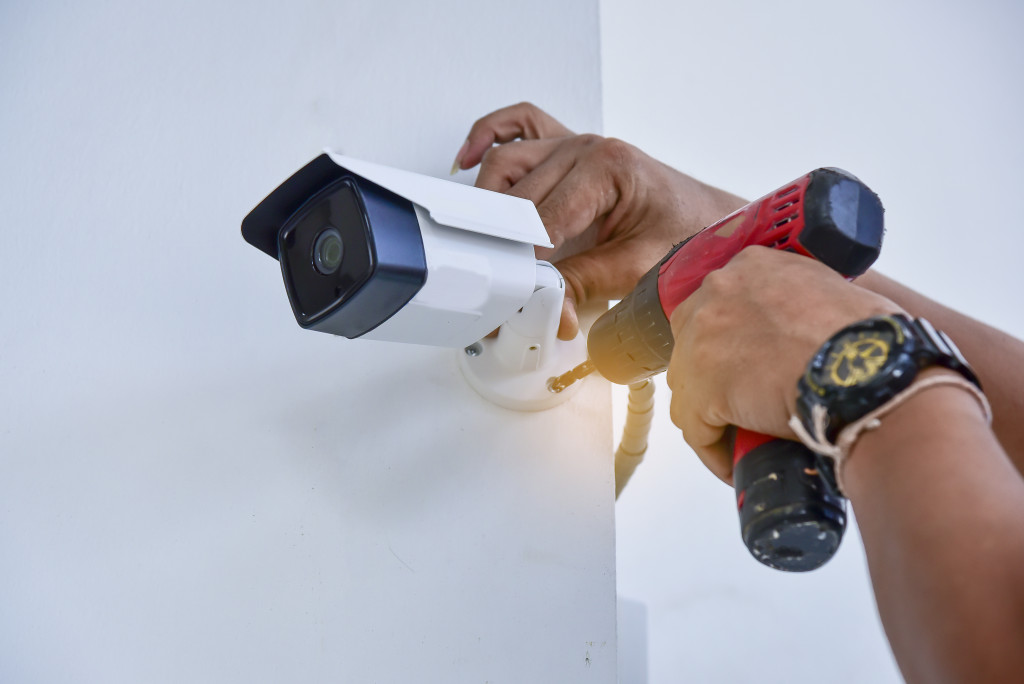 Mountain-top homes can be targeted by wildlife such as bears, coyotes, and other predators. Installing a security system that can detect motion and sound can help keep your family safe. Home automation systems that allow you to lock and unlock your home remotely, along with other controls, can give you peace of mind whether you're away from your home for extended periods or just for a few minutes.
Upgrade Your Deck and Patio
Entertaining family and friends can be a fun way to spend an evening, and the deck or patio can be the perfect place to do so. If your current deck or patio needs an upgrade, consider adding these four additions to elevate your outdoor space:
An outdoor kitchen
An outdoor kitchen with a built-in grill, sink, and countertop can make hosting parties a breeze. You won't have to constantly run back and forth inside to prepare food, and your guests can enjoy the beautiful views while you cook.
A fire pit
A fire pit is a great addition to any outdoor space. It can provide warmth during cooler nights and serve as a focal point for social gatherings. You can also use it for cooking s'mores and other campfire treats.
A hot tub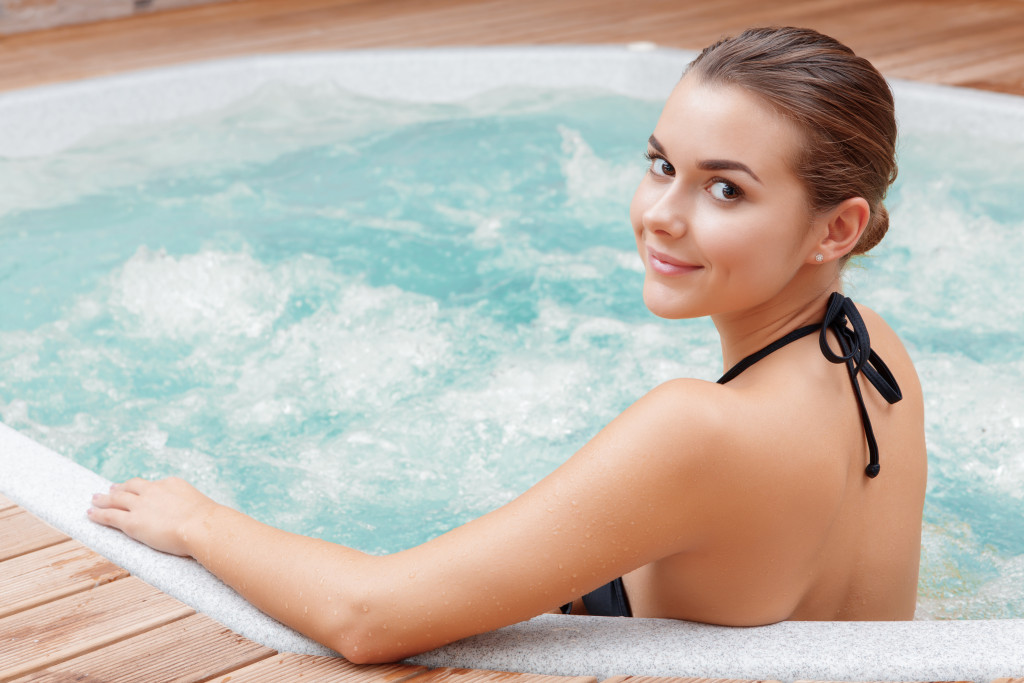 Relaxing in a hot tub while taking in the mountain views is a dream come true. Consider adding a hot tub to your deck or patio for the ultimate relaxation experience. A good hot tub can also have health benefits, such as reducing stress and improving sleep.
Outdoor seating
Comfortable outdoor seating is essential for hosting guests or just enjoying some quiet time outdoors. Add a mix of chairs, benches, and even hammocks to create a cozy and inviting outdoor space.
By upgrading your deck or patio, you can create an outdoor living space that's functional, beautiful, and adds value to your mountain-top home.
Upgrading your mountain-top home is a worthwhile investment that enhances both the functionality and aesthetic appeal of your property. By investing in durable roofing and energy-efficient windows, adding outdoor lighting, installing a security system, and upgrading your deck or patio, you not only maximize your comfort and safety but also enrich the overall living experience.
Each upgrade is a step toward creating a home that is a perfect fusion of resilience, convenience, and beauty, nestled within the tranquility of the mountains. Remember, your home is your sanctuary, and with these upgrades, you can transform it into an extraordinary mountain-top retreat.