Location is one of the most important factors when looking for a home. A home in the wrong area can be a nightmare, while a home in a great location can be a dream come true. A study by Apartment Guide shows that nearly two-thirds of renters would pay more for a rental with desirable amenities and convenient access to stores, restaurants, and entertainment.
Many factors go into identifying the ideal location for a home. For one, the price will be an essential factor. But the amenities accessible in the area can also be equally important. Still, it might be prudent to research whether certain establishments are close by that you might need. If you are trying to determine what should be near your home, here are some establishments you might consider.
Hospital
One of the most critical establishments near your home should be a hospital. This is where you can go in case of an emergency or if you need to see a doctor. Hospitals may also have other services such as X-rays and pharmacies.
It doesn't need to be a large hospital, but it should be convenient enough to access in an emergency. A study by the National Institutes of Health found that having access to a nearby hospital is associated with lower mortality rates. If you have a chronic illness, you want to be close to a hospital for regular checkups.
There will be times when you need to find a doctor or even pick up medication. Having a pharmacy nearby is essential. It's also helpful if there are multiple pharmacies in the area to get various opinions on your health concerns and compare medication prices.
The hospital will be the first place to go in case of a medical emergency, and the pharmacy should be closed so you can pick up any medicine or treatment you might need.
Dental Clinic
Not many emphasize the importance of dental health. However, regular visits to the dentist are essential for proper oral health and overall well-being. Access to a nearby dental clinic can help you get regular checkups and routine cleanings that might be necessary for your teeth.
Having a good dentist near your home also helps when encountering unexpected problems with your teeth. You won't have to wait long if you need immediate treatment or surgery. It also means you don't have to travel far in an emergency.
Police Station
Safety is a vital aspect when looking for a home. You want to be in an area that is secure and well-policed. That's why you should consider a police station near your home.
A police station can provide safety and security to the neighborhood by monitoring illegal activities, responding quickly to emergencies, and enforcing the law. It's also good if there are community policing initiatives in place which create partnerships between the police and residents to promote public safety.
A study by the International Association of Chiefs of Police shows that having a police presence in the community can reduce crime rates, especially when they are actively involved with members of the public.
Fire Station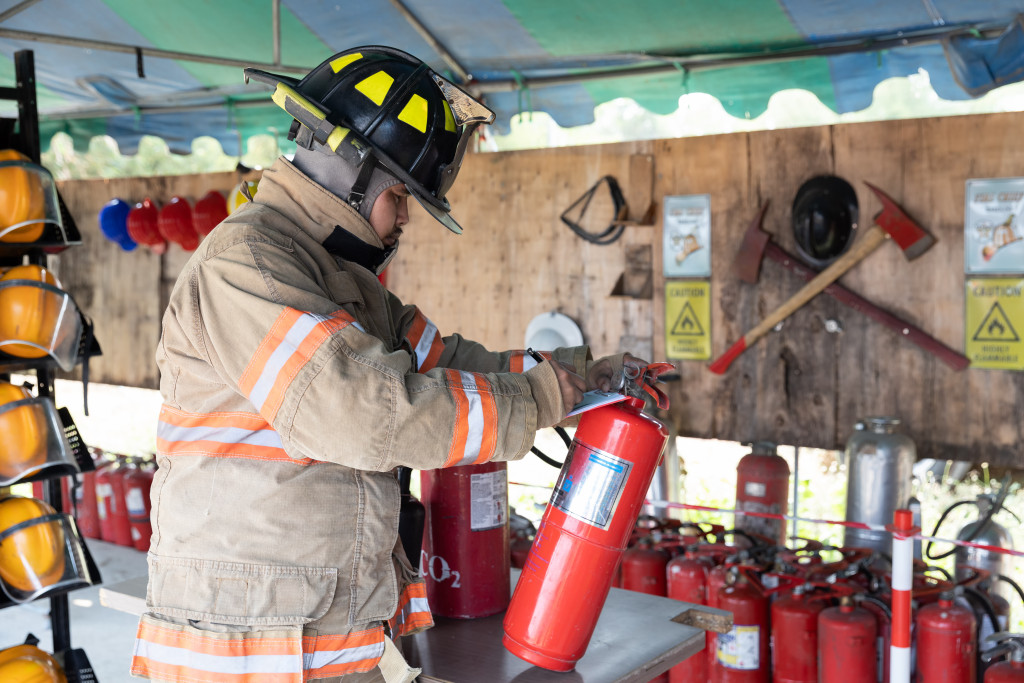 Another critical establishment to consider is a fire station. According to the U.S. Fire Administration, more than 96% of all home fires happen in residential areas and require an emergency response from a local fire department.
Having a nearby fire station means quicker response times should there be an outbreak of fire. It's also essential to find out if any volunteer services are available or if it is a full-time service staffed by trained professionals.
They will also be critical when evacuating residents from the area. Fire stations typically have equipment such as ladders and hoses that will be needed if there is a severe fire.
Transportation Hubs
Finally, having access to transportation hubs can be highly beneficial for those looking for a home. Whether it's a train station, bus stop, or airport, being near one of these places will make it easier for you to get around, which can save time and money.
And not only does it provide convenience but also access to jobs and other amenities in the city. There might even be discounts available when you use public transport regularly.
Final Thoughts
There is no definite answer to what you should have near your home. Everyone's preferences differ, and needs will change over time. However, this article provides a good starting point when listing essential establishments that will be beneficial in the long term.
Find out more about services and amenities available in your neighborhood and decide where to live and what is suitable for you.
With some research, you can find the perfect place with all the essentials needed for a comfortable living experience.