Planning and budgeting are essential to transforming an outdoor area into a functional living space.
Securing legal requirements ensures the project complies with local laws, preserving property value.
Choosing amenities that align with your lifestyle and budget can enhance the outdoor living experience.
Proper planning, budgeting, and adherence to local regulations can turn your outdoor area into an inviting hangout place.
Homeowners have a unique opportunity to extend their living spaces by harnessing the potential of their outdoor areas. According to an American Institute of Architects study, nearly 90% of homeowners desire more outdoor living spaces, appreciating the additional room for relaxation, socialization, and even home value appreciation.
A survey by the National Association of Landscape Professionals found that 75% of U.S. residents feel spending time outside in their yards is essential. Outdoor living spaces can also offer a considerable return on investment. The National Association of Realtors reports that landscaping projects can potentially recover 105% of their costs at the time of sale.
By embracing the outdoors, homeowners can enjoy the benefits of an extended living area, increased home value, and a stronger connection to nature. However, you might not know what you want to build regarding your outdoor space. To help you figure out how to make the most of your backyard, here are a few steps to consider for the project:
Consider Your Budget First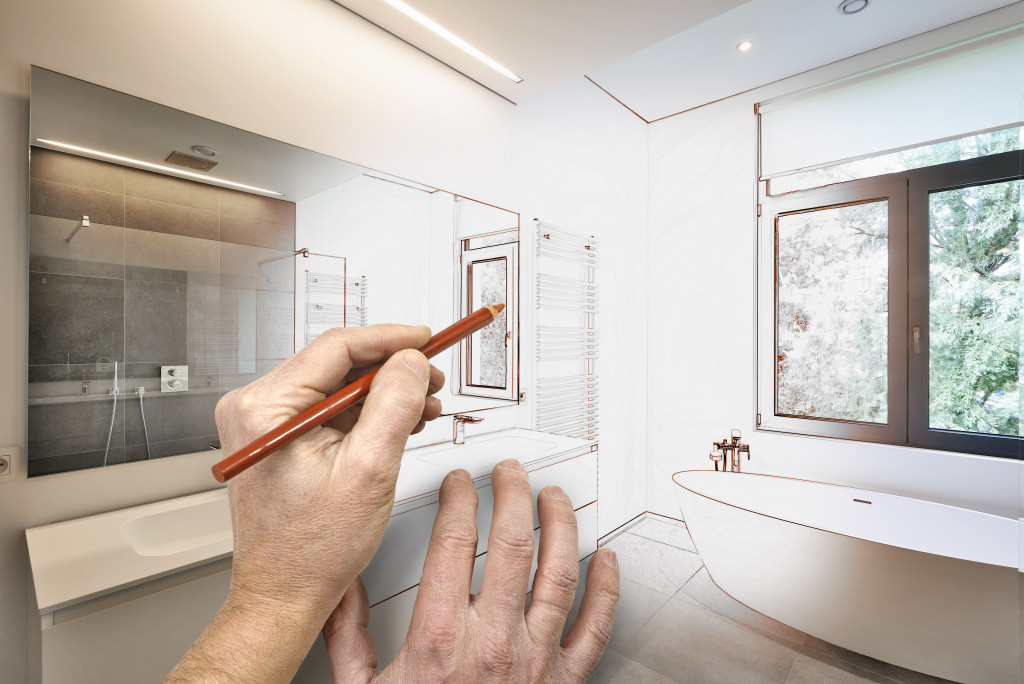 Before diving headfirst into an outdoor project, it's crucial to determine your budget first. This financial planning step ensures that you don't overspend and protects you from the stress of unplanned expenditures. Moreover, having a clear budget helps guide the decision-making process regarding selecting materials, plants, and outdoor furniture. It also impacts the size and complexity of the project.
For example, if you're on a tight budget, you might opt for DIY solutions, like creating a cozy fire pit area with budget-friendly seating or planting a vegetable garden. Alternatively, if you have more funds, you might invest in a built-in barbecue, a swimming pool, or a professionally landscaped garden. In any case, always remember to budget for routine maintenance and potential future repairs to ensure that your outdoor area remains a welcoming and enjoyable space for years to come.
Of course, there are many factors to consider when budgeting for your outdoor project, such as the size of your space, the current condition of your yard, and the types of materials and features you plan to incorporate. It's essential to do thorough research and consult with professionals, if necessary, before finalizing your budget.
Secure Legal Requirements
Securing legal requirements is a critical step in any outdoor project. Before you begin construction, you must have the necessary permits and approvals. Local zoning laws, building codes, and homeowners association guidelines can dictate everything from the size and height of structures to the types of materials used and even the specific location of your project within your yard. These regulations ensure safety, preserve property values, and maintain the aesthetic character of neighborhoods.
Neglecting these legal requirements can lead to fines, legal actions, or the costly need to modify or demolish unauthorized construction. On the other hand, securing all necessary permits and following local regulations ensures the legality of your project and can enhance its value. Prospective buyers will have peace of mind knowing that all structures on the property were built in compliance with local laws. So, remember to do your due diligence, consult with your local planning department or a legal advisor, and secure all necessary permissions before transforming your outdoor area.
Determine Amenities to Add
Knowing what amenities to add to your outdoor space is integral to making it an inviting area. It's about understanding your lifestyle and what would make you and your family most comfortable. The proper amenities can transform your outdoor space into a functional living area that supports your family's needs and interests.
Outdoor Fireplaces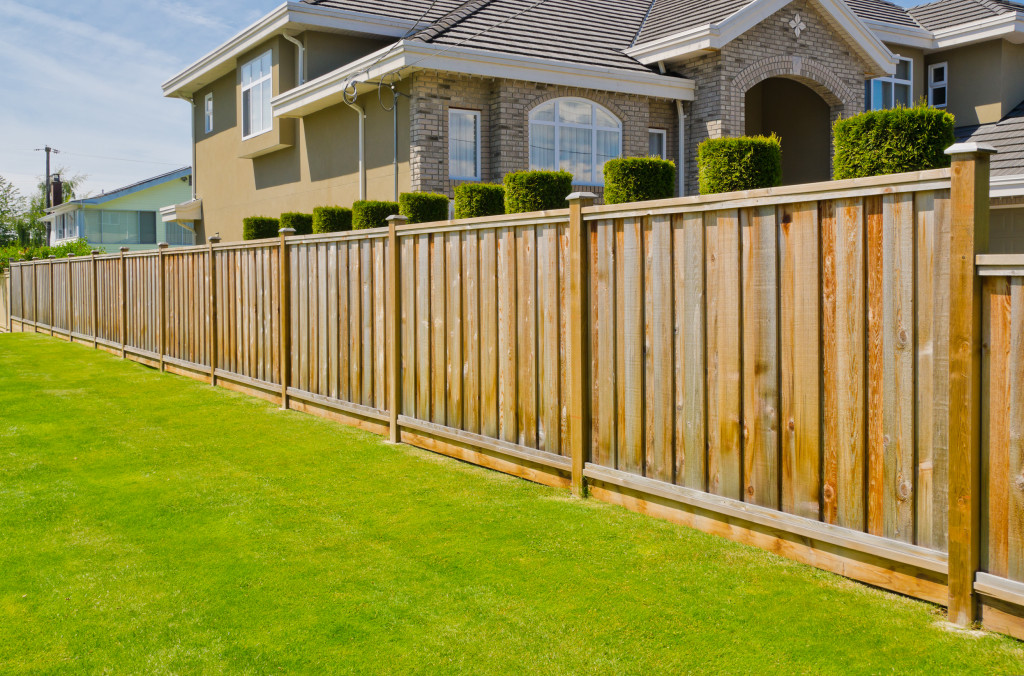 One example of a highly desired outdoor amenity is an outdoor fireplace. Not only does it provide warmth on cool evenings, but it also creates a cozy ambiance that's perfect for socializing. Outdoor fireplace installation can be tailored to match your home's style, whether you prefer a traditional brick hearth or a sleek, modern design.
Outdoor Kitchen
An outdoor kitchen is another amenity that can add utility and value to your backyard. An outdoor kitchen can range from a simple grill to a fully equipped cooking area with a refrigerator, sink, and bar. This feature allows you to cook and dine al fresco, making it ideal for entertaining guests.
Sports and Entertainment Amenities
Sports and entertainment features like a swimming pool, bocce ball court, or outdoor movie screen can transform your backyard into a recreational hub. These amenities cater to children and adults, promoting physical activity and providing fun and entertainment at home.
Relaxation Features
Lastly, relaxing amenities like a hot tub, hammock, or yoga platform can enhance your outdoor living experience. These features provide a personal retreat where you can unwind, meditate, read, or simply enjoy the tranquility of nature.
Ultimately, choosing the right amenities for your outdoor space is a personal decision based on your lifestyle, preferences, and budget. But with careful planning and consideration, your outdoor area can become a beloved extension of your home.
Final Thoughts
In conclusion, making the outdoor area a hangout place is about creating a space that aligns with your lifestyle and budget. It's an investment that can pay off in many ways, from increasing your home value to providing you and your family with a functionaf
l living area. Remember to carefully plan, budget, and secure legal requirements before adding amenities to make your outdoor space an actual hangout place. By taking these steps, you can transform your outdoor area into an inviting oasis you and your loved ones can enjoy for years.