When COVID-19 started spreading worldwide and affecting millions of people, we started reflecting on the brevity of life. It's such a cliché. But that doesn't make it any less true. This is why there have been several wedding ceremonies worldwide despite the government's quarantine restrictions.
Couples worked around such restrictions. They canceled the reception part or moved it online to avoid mass gathering. They wore masks when they made a quick trip to the courthouse. They splurged on a white gold wedding ring with diamonds adorning the band because they no longer had to buy a hundred people dinner for the reception.
People came up with creative ways to officially tie the knot. But it's a bit harder to seal that commitment with a honeymoon trip. International trips are still, at the very least, discouraged and limited only to essential travelers. But, despite not being able to enjoy a romantic getaway to Paris or Bali, you can still celebrate your post-nuptials somehow. You only need to know your options.
A Home Away from Home
You may not be able to soak in the sun in Hawaii. But you can enjoy the poolside in the safety of a luxurious hotel. With hotels offering bargains to make up for the loss of revenue from tourists, you can help them out by splurging on the honeymoon suite.
If you feel like getting out of the city for a while, you can make a trip to a bed and breakfast in, say, Vermont and Connecticut. You can go on romantic strolls on the sprawling grounds. If you're nearby a body of water, you might encounter a lighthouse–which is the ultimate romantic spot.
An Adventurous Road Trip
If you don't feel like staying nearby for your honeymoon, you can still go out and enjoy a much longer trip. You and your partner can hop into a car and embark on a road trip. This way, you'll see some sights, enjoy some good food, and find comfort in knowing that you're safe from the coronavirus in your car.
Yes, you can't travel to other countries yet. So take this as an opportunity to see what the U.S. has to offer. You can even go on a cross-country road trip! Just you, your spouse, and the long road ahead of you. There's no better way to start a new chapter in your life.
Camping Under the Stars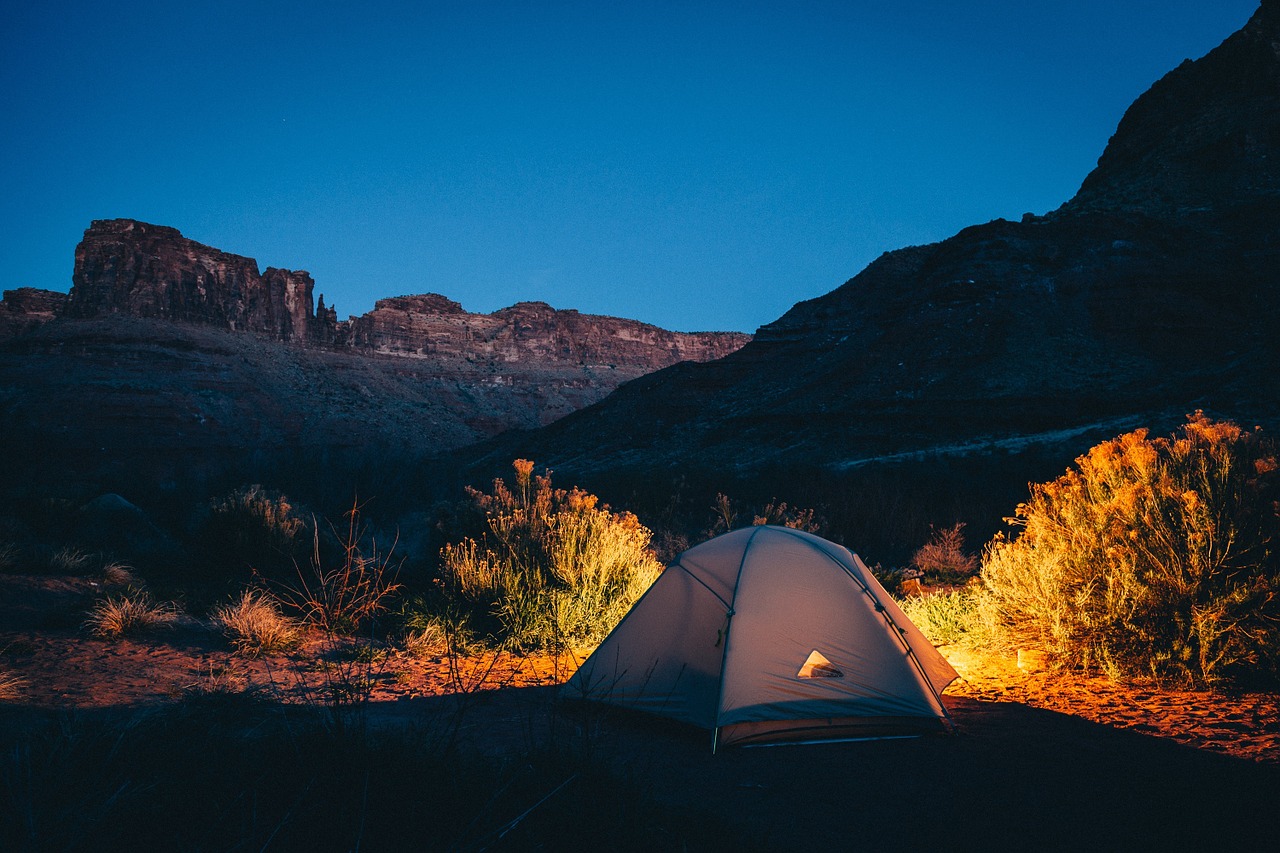 If you're really feeling adventurous, you and your spouse can go on a camping trip. Now, you might be skeptical about this. Camping is something you usually do with your friends or family. Sitting around a campfire, singing songs or sharing memorable stories. Then, when the night is over, you retreat to your respective tents. Sure, it sounds nice. But it doesn't sound romantic.
But you can make camping romantic. You only need to get creative. String up some fairy lights to set the mood. Snuggle up in a double sleeping bag. Settle down in a clearing that lets you gaze up at the stars. Don't forget the champagne. Just you, your love, and nature around you. Surely, there's nothing more romantic than that.
Relaxing at the Beach
You may not be able to fly to Barbados or Fiji, but that doesn't mean you can't still enjoy the beach. You can drive to Florida or California and see the water there. Enjoy the sun on your skin, the sand in between your toes, and the wind in your hair.
Wear your best swimsuit and sunglasses. Bring some snacks such as fruits and a bottle of champagne. And, of course, wear some sunscreen. All you'll have to do is to make sure that the beach is not crowded to ensure your safety from the coronavirus.
The Ultimate Staycation
If you're adamant about not traveling at all, that doesn't mean you can't enjoy a honeymoon at home. What you can do is upgrade your home and create your own honeymoon suite. Because you're ultimately saving money from the honeymoon trip, you can splurge on your dream house.
Buy that king-size bed you've been eyeing at the store. Indulge in sheets with a high thread count. Invest in an artist that you and your spouse love so you can hang something above your bed. Then, when it's your honeymoon night, light some candles. Sprinkle some rose petals around the room. And, of course, keep a bottle of champagne within reach.
The ongoing pandemic has been changing how we celebrate our lives' milestones. But our wedding is something that we get to have with our spouses once in a lifetime. So it's only right to celebrate it in any way that we can. We can still have our honeymoon. We only have to take some extra measures to keep our health safe from the coronavirus.